The Programmable web is changing everything, the way we work with each other, the way we consume, the way we live our lives. But first it is fundamentally changing how the economy works.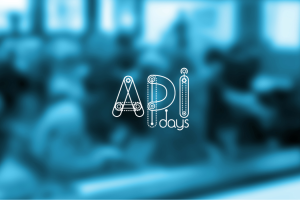 Disrupting classic norms of hierarchy, competition and collaboration; web Application Programming Interfaces are defining a new technical and commercial access and relation between applications developers and companies.
The Web 1.0 was readable, the Web 2.0 was social, now the Web is programmable through Application Programming Interfaces, AKA APIs.

"Software is eating the world" – Marc Andreessen
These technical interfaces completely change the partnership and developer relationship for deep integration in a self-service model that leverage the accessibility and the openness of the web.
The APIDays Berlin edition is solely focused on you the builder of the web. We want you to have the greatest learning experience, expose your work to the finest minds in the API-Space, engage with each other and have a great time while doing it.
The event will take place in Betahaus Berlin on the 5th and 6th of May, 2014. For more information, please visit the APIDays Berlin Website.