The biggest Nordic APIs conference to date was held in Stockholm, Sweden 18-19 September, 2013. As one of the organizers I am proud to say everything went very well and that we did what we set out to do – which was to create a place for the API community in the Nordics to meet in person.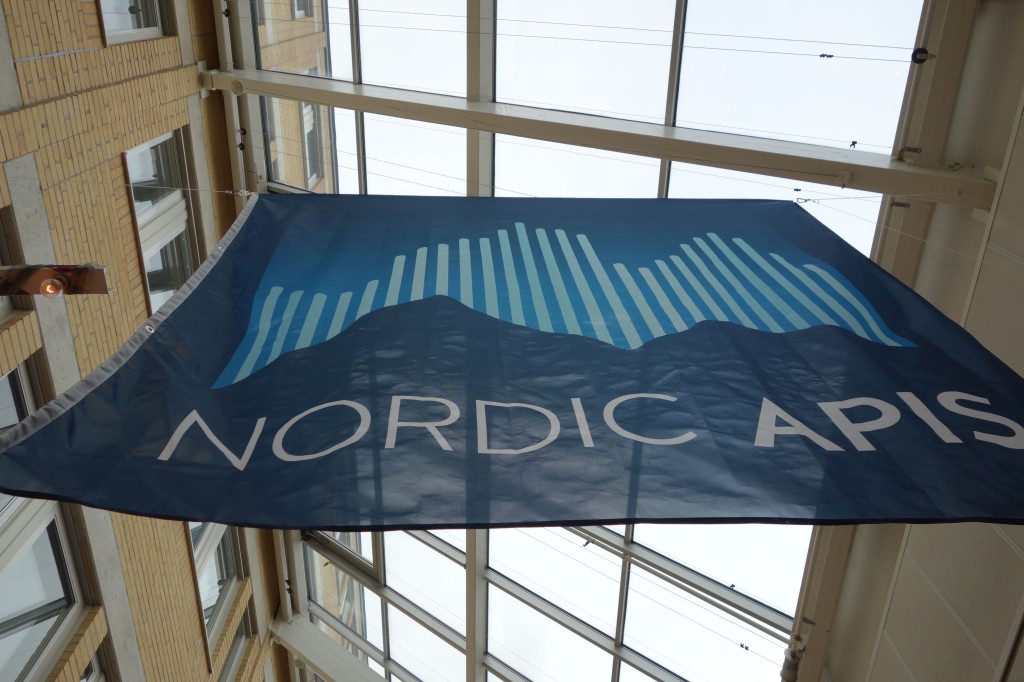 During the conference there were a few themes that emerged – that APIs are about more than technology, that the security stack is maturing and that we have a strong API community.
More than technology
Of course there were a lot of talk about the technical details of APIs, but there were also several presentations about all the non-technical details needed to make an API successful. To underscore the point of the need for good Developer Experience Ronnie Mitra from Layer7 started his presentation with his back turned to the audience, mumbling and using really ugly slides.
That got everyone twisting in their seats until he turned around with a "just kidding". Unfortunately too many APIs today have their back turned to their audience with non-existent or badly written documentation, no examples, no app gallery and so forth.
There were also several other presentations highlighting related areas, such as the need for good UI design in API documentation and the internal work API publishers need to do with their culture in order to be successful.
Maturing Security Stack
With the WS-* stack SOAP Web Services have well-defined and battle tested security models and now a Neo-security stack for REST APIs are emerging. This stack includes OAuth, SAML and many other components needed to secure a REST API in en enterprise environment. Travis Spencer pointed out that we are now complaining about the complexity of the WS-* stack and that in 10 years a new generation will complain about the complexity of the security stack we are creating now. We are all trying to solve the same problem and since security is complex the solutions reflects this.
API community
It is clear that the international community of people who are interested in and working with APIs are strong and growing stronger. At Nordic APIs there were attendees not just from the Nordic countries, but also from Ireland, France, Spain, Hungary, USA and Germany.
There were presentations from companies deep in the API world as well as companies that you would never think used APIs, like Absolut. During the short unconference on day 2 the agenda was quickly filled and there were discussions about everything from Scaling and Testing to European Open Data directives. It is great to be part of this community and to see how quickly it is growing!
The Future
This was the 7th Nordic APIs event this year, but we are not stopping here. Next up is a presentation at one of Europe's biggest developer conferences Øredev as well as a day about the business of APIs at one of Sweden's largest IT conferences Internetdagarna. During 2014 we are planning to come to Helsinki, Oslo, Copenhagen and Stockholm. There are so much to talk about and so many interesting people to meet, so why stop now?
All presentations were recorded and will be published on the Nordic APIs YouTube channel. A big thanks to Layer7, Ping Identity and all other sponsors for making Nordic APIs possible!