At the next Nordic APIs conference we are going to talk about API Platforms and we are currently looking for speakers.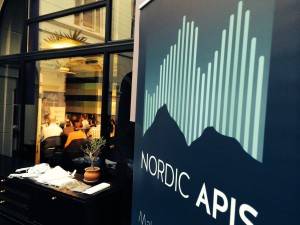 Our goal is to have API Practitioners learn from each other and become better at what they do. If you have experiences to share from building or using API Platforms then please mail us!
The Conference
The Nordic APIs Platform Summit will take place 21–22 October, with workshops on the 20th. Just as last year we will be back in Stockholm, Sweden and the conference will include keynotes, presentations, a demo track and an unconference. Most attendees will be from Sweden, Denmark, Finland and Norway – but the whole conference will be held in English (so don't worry if you are not fluent in a Nordic language).
We are going to have keynotes by LEGO, SoundCloud and Kin Lane – so you will be in good company. To speak at Nordic APIs is a chance to be seen and have access to the leaders of the API industry. We are looking for both deep technical talks as well as talks about the business side of APIs.
The conference is going to be about API Platforms, so that begs the question – what is an API Platform? We have defined an API Platform as an organization whose API gives access to the organizations core value proposition, enables consumers to create shared value, has the support of top management and is instrumental in making the organization a market leader. That means that an API Platform is an API that is taken seriously by the publisher of the API and that has had real impact on the publishers business.
How to apply
If you are interested then please mail us at info@nordicapis.com and tell us a bit about yourself and your presentation. More information can be found on the Call for Speakers page on nordicapis.com.